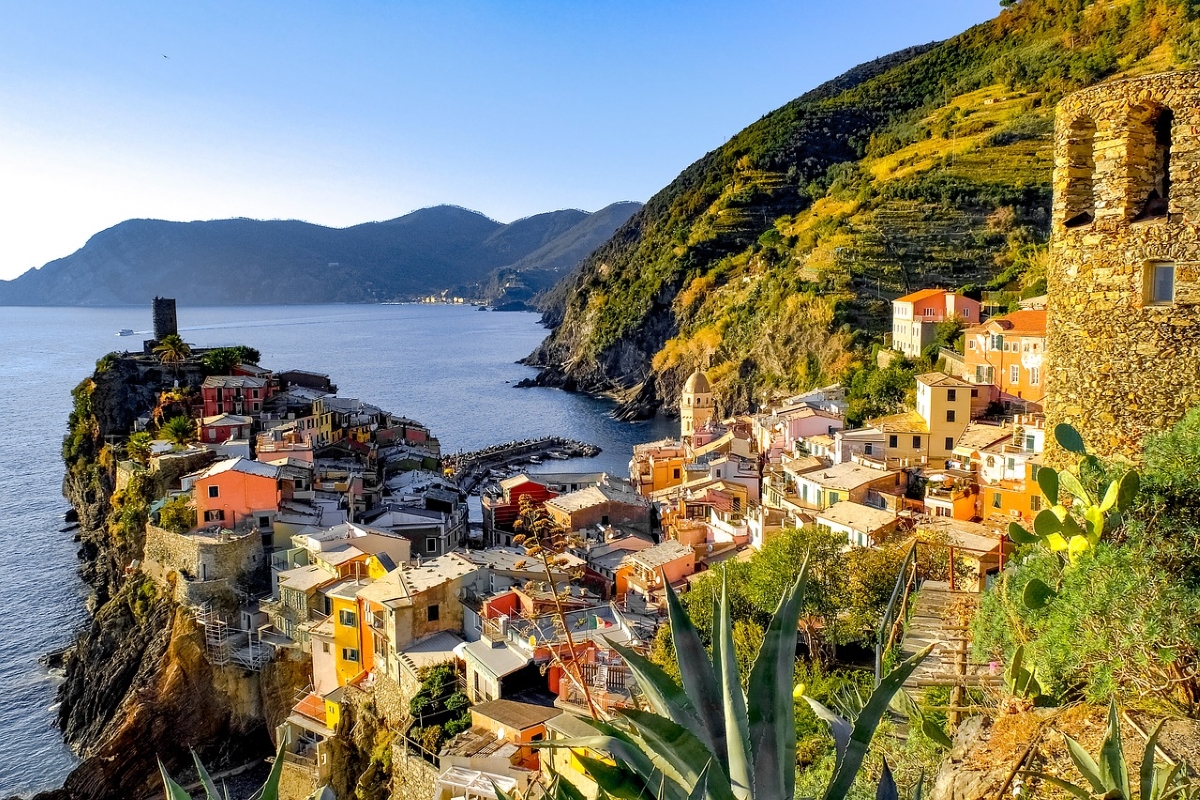 Crystal clear water, breathtaking landscapes, unspoiled nature and unique flavors: this and more are the Cinque Terre, five villages located on the eastern Ligurian Riviera that have always attracted travelers from all over the world.
Today we would like to tell you more about our beautiful land. We would like to tell you why the Cinque Terre are a paradise for everyone. Adults and children, sports enthusiasts or sea lovers, everyone in these five villages will be able to find a valid reason to visit Cinque Terre and to stay in this fascinating strip of land.
Sports everywhere in the Cinque Terre National Park
Monterosso al Mare, Vernazza, Corniglia, Manarola and Riomaggiore are part of the Cinque Terre National Park, a protected natural area that was made a park in 1999, in order to preserve its biodiversity but not only.
Alongside the natural beauties stand the characteristic landscapes of the Ligurian Riviera, with houses with colorful facades and hills dotted with villages. The scenery surrounding the park is incredible: on one side there are the mountains and on the other one there is the sea. Visiting Cinque Terre will be an immersive experience in the nature. It makes the place a destination for thousands of tourists that are also sports enthusiast.
In fact, the park is the ideal place for trekking and hiking. With a over 120 kilometers path made up of trails of different types and for different levels of hiking, the place offers the opportunity to retrace what was the only link between the five villages of the Cinque Terre.
However, it is also possible to reach the villages by train too, taking one of the many regional connections that run every hour along the route that connects La Spezia to the Riviera di Levante.
Cinque Terre and Liguria all year round
Practicing outdoor sports at the Cinque Terre is possible throughout the year, in the presence of appropriate weather conditions. The mild climate means that the place lends itself to being visited even beyond the summer season. For this reason, many accommodation facilities such as Villa Margherita are ready to welcome guests for 365 days a year, thus offering a unique opportunity for Italian and foreign tourists to spend spring holidays or New Year's Eve at the seaside.
If during the summer the sea and the beach are the most requested destinations for families with children, during spring instead it is possible to enjoy the healthy air of the coast going to the discovery of the local culture.
Far from the chaos of the summer season, it will be possible to admire the architectural beauties of the five villages, rich in churches and historical monuments. The low season is also suitable for taking exceptional shots from the top but also for enjoying the flavors of the local cuisine.
So, the Cinque Terre are an ideal place to visit all year round and they can offer an unforgettable experience to any type of tourist.