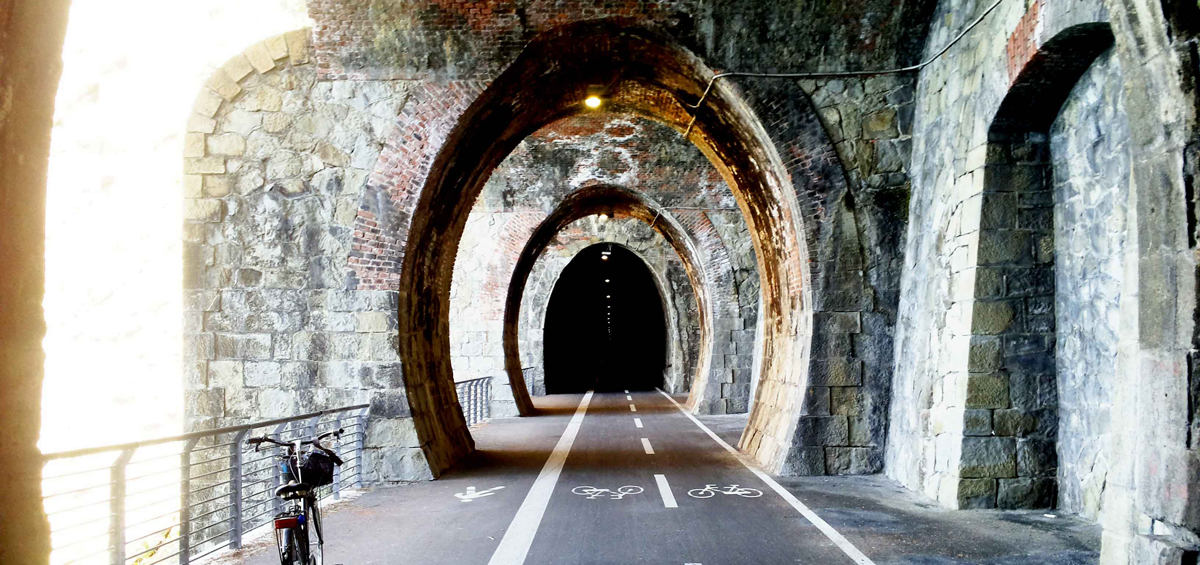 Today we take you on the bike path that connects the towns of Levanto, Bonassola and Framura opened in 2011: it is located on the old railway line that was in use between 1874 and 1971 then abounded following the construction of the railway doubling between La Spezia and Sestri Levante.
The path is a pedestrian path because the track has a lane dedicated only to pedestrians and one dedicated only to cyclists. It has a total length of about 6 km all paved and flat, mostly passers under tunnels, interspersed with coves and bays, where you can relax and swim, which makes it passable even in summer as the temperature inside is decidedly lower.
The enlargement of the runway from Framura to Deiva Marina on one side and from Levanto to Monterosso al Mare on the other is being planned.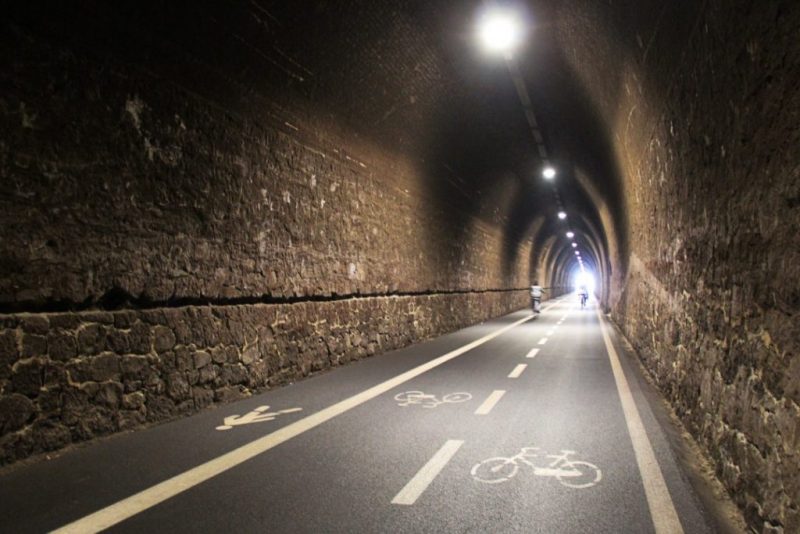 How to reach it
The track can be taken either from Levanto or from Framura. We advise you to reach Levanto by train (Line FS Genoa – La Spezia).
From the station, you can easily reach the seafront on foot and find the beginning of the cycle path.
In Framura, it is possible to rent bicycles shortly after the train station. In Levanto there are numerous shops where you can rent.
Bike rental in Levanto
* Cycles Raso, in via Garibaldi 63, near Piazza Cavour and 5 minutes from the train station, the rental costs 10-15 euros for the whole day.
* Onda Sport in via Mazzini for 10 euros for the whole day (6 euros for half a day)
* SensaFreni for 15 euros for the whole day (up to 16.30 costs 8 euros)
* Tina & Mario Shop on Corso Roma 3, 20 meters from the cycle path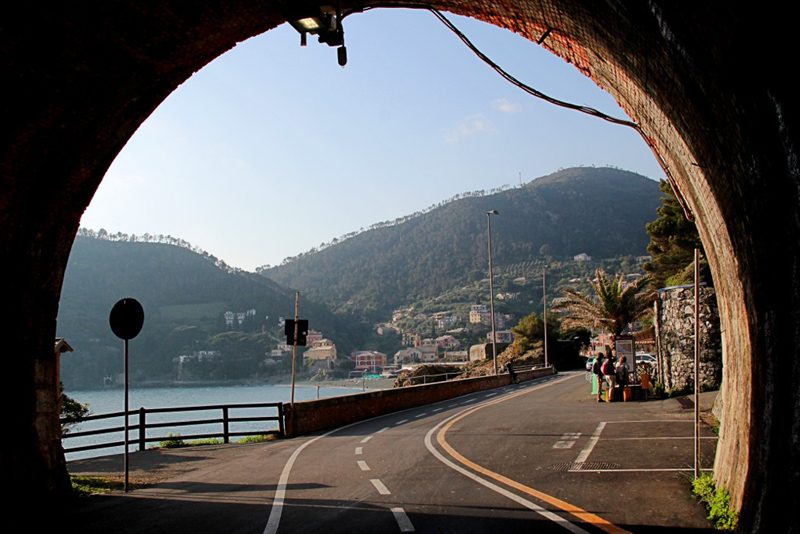 Bike rental in Bonassola
at the Smash Bar and the refreshment point at the beginning of the gallery.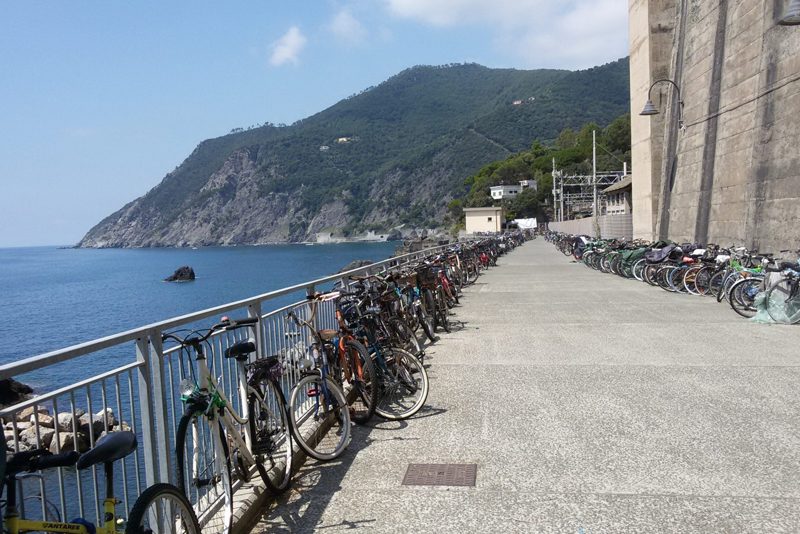 Bike rental in Framura
at Pesciocan, at the beginning of the gallery of the Levanto – Framura Ciclopedonale track, and at the Bar la Cueva refreshment point.
Places crossed
From the bottom of the elevated Levanto waterfront car park the cycle path begins which follows the old railway route (9 m asl).
Cross the town of Bonassola staying on the elevated road to the bottom (14 m asl).
Arrival in Framura (8 m asl).
Along the way there are numerous rest areas with benches, bars and kiosks. In some places natural or iron steps descend towards beaches and coves having to be able to relax and bathe.
In Framura, a small panoramic lift takes us to the lovely marina where it is possible to sunbathe or swim. From here, crossing one of the arches and following a short steep uphill stretch of road, you reach the station square from which you return to Levanto.
The pedestrian path in blogs on the net