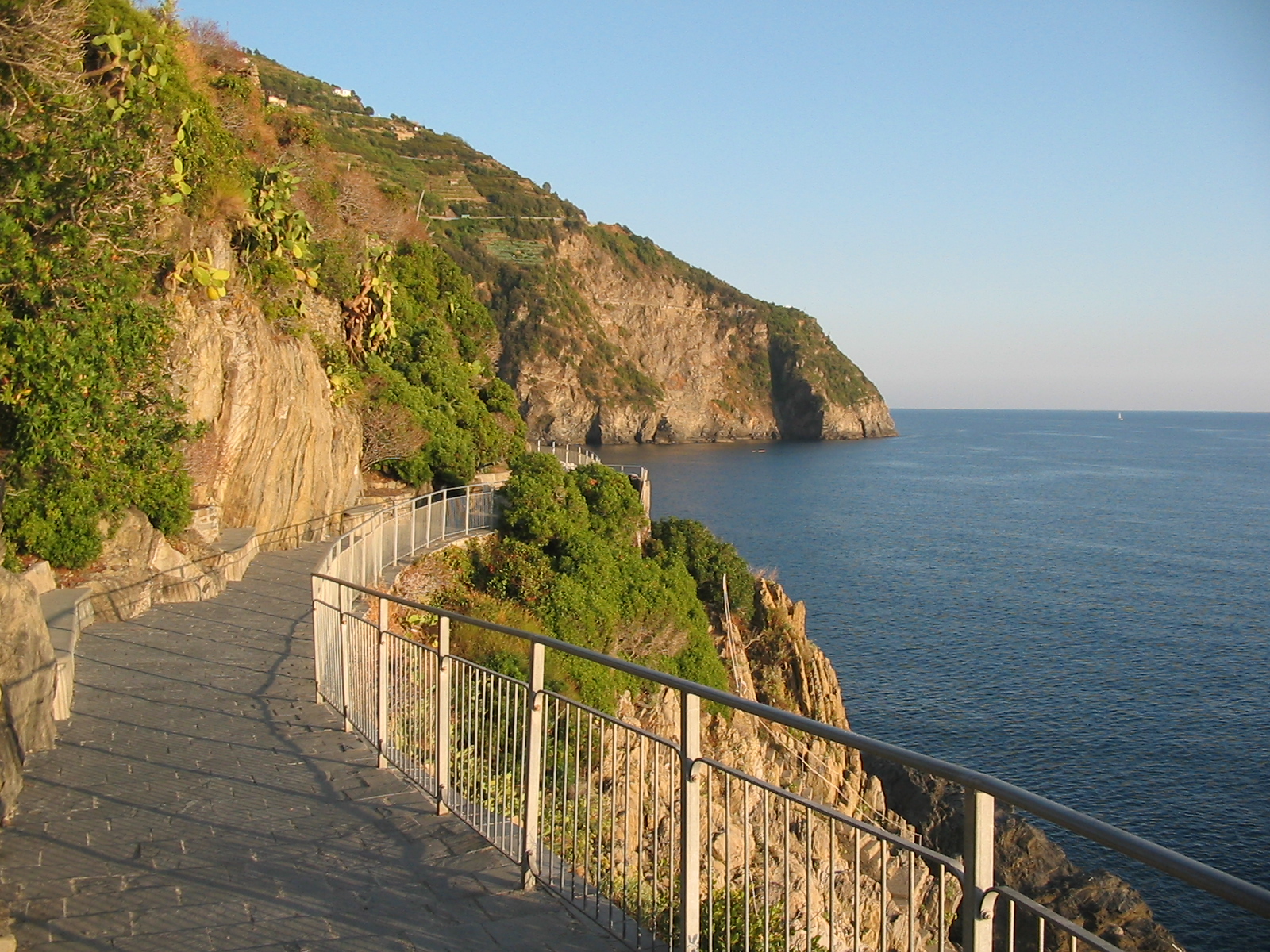 Cinque Terre are considered by tourists as a must of the "Bel Paese". This part of the Ligurian Riviera have a natural heritage of rare beauty that is famous worldwide. What makes this area more special is the so called "Via dell'Amore" ("Love Way"), a postcard path of which you have surely already heard of.
In this article we would like to explain you what it is and what makes it a unique journey.
The history of the Via dell'Amore
In the early 1920s the railway tunnel of the La Spezia – Genoa line, that connected Riomaggiore to Manarola station, was expanded and it was built an area where to store the explosive material that would have served to the expansion works.
It was necessary to dig two small paths into the rock in order to join the opposite construction sites to the deposit. Some time later, when the works ended, the inhabitants of the two places began to think about how to use those two small paths in order to cover the route that connected them to each other.
In 1930s, the Municipal Administration decided to do something about it and, thanks to the work of volunteers and citizens, the Via dell'Amore was born.
What about the name, Via dell'Amore
The question that will arise spontaneously is reason why the Via dell'Amore was named in a so particular way.
Soon the path became the destination of young lovers. An anonymous person decided to trace an inscription with the lime at the two ends of the path. What did that text say? Via dell'Amore, of course!
This spectacular path allows you to enjoy a unique view as well as to immerse yourself in a truly varied ecosystem: from the characteristic sandstone walls of Riomaggiore, to the exotic vegetation of the Mediterranean scrub up to the terraced vineyards! A truly extraordinary place, do you need to add more?
Also, it is accessible to handicapped people, despite being overhanging the sea.
Is Via dell'Amore open to tourists?
Unfortunately, since 2012, this wonder has been closed to the public due to a strong landslide that made the distance unusable. Works to make secure and safety the area will end in 2023, when finally the path that connects Riomaggiore to Manarola will open again. The total cost of the restoration works is estimated at around 12 million euros, which will be financed by the Ministry of Environment of the Mibac.
So we just have to wait for 2023 to be able to relive that romantic and breathtaking charm that the Via dell'Amore in the Cinque Terre always boasts.